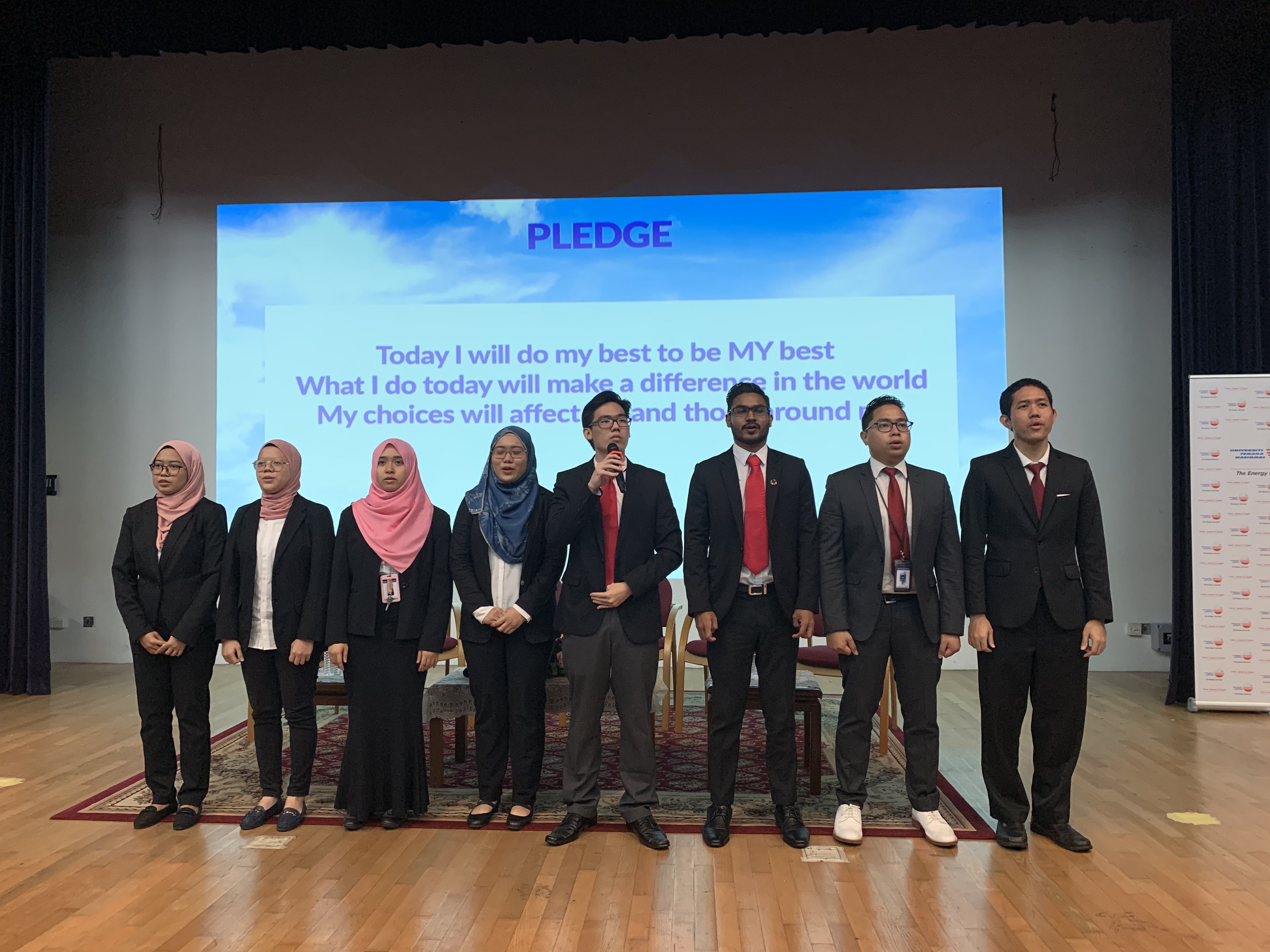 Green Energy Forum: A stand for shared responsibility of a shared environment
"Attitude is a choice" – this is a phrase that could not be more true with regards to our attitude towards practices that directly and indirectly impact the environment. The world has been suffering more than ever in recent years. As per studies conducted by NASA, the average sea levels have swelled to over a staggering total of 8 inches since the year 1880, of which more than 3 inches were gained in just the past 25 years. Furthermore, global temperature levels have risen significantly as well, with the past 5 years of record being the highest in history.
Significant changes and policies for the environment are clearly required to establish a functional framework that will benefit working towards a cleaner and greener tomorrow. In the wake of the Parliamentary Debathon 2019, this event commemorates the respective 20th Anniversary of Malaysiakini and 70th Anniversary of Tenaga Nasional Berhad (TNB) respectively. This Green Energy Forum was set in motion to facilitate a platform to further discuss renewable energy policies and the necessary actions to be taken by the most relevant parties.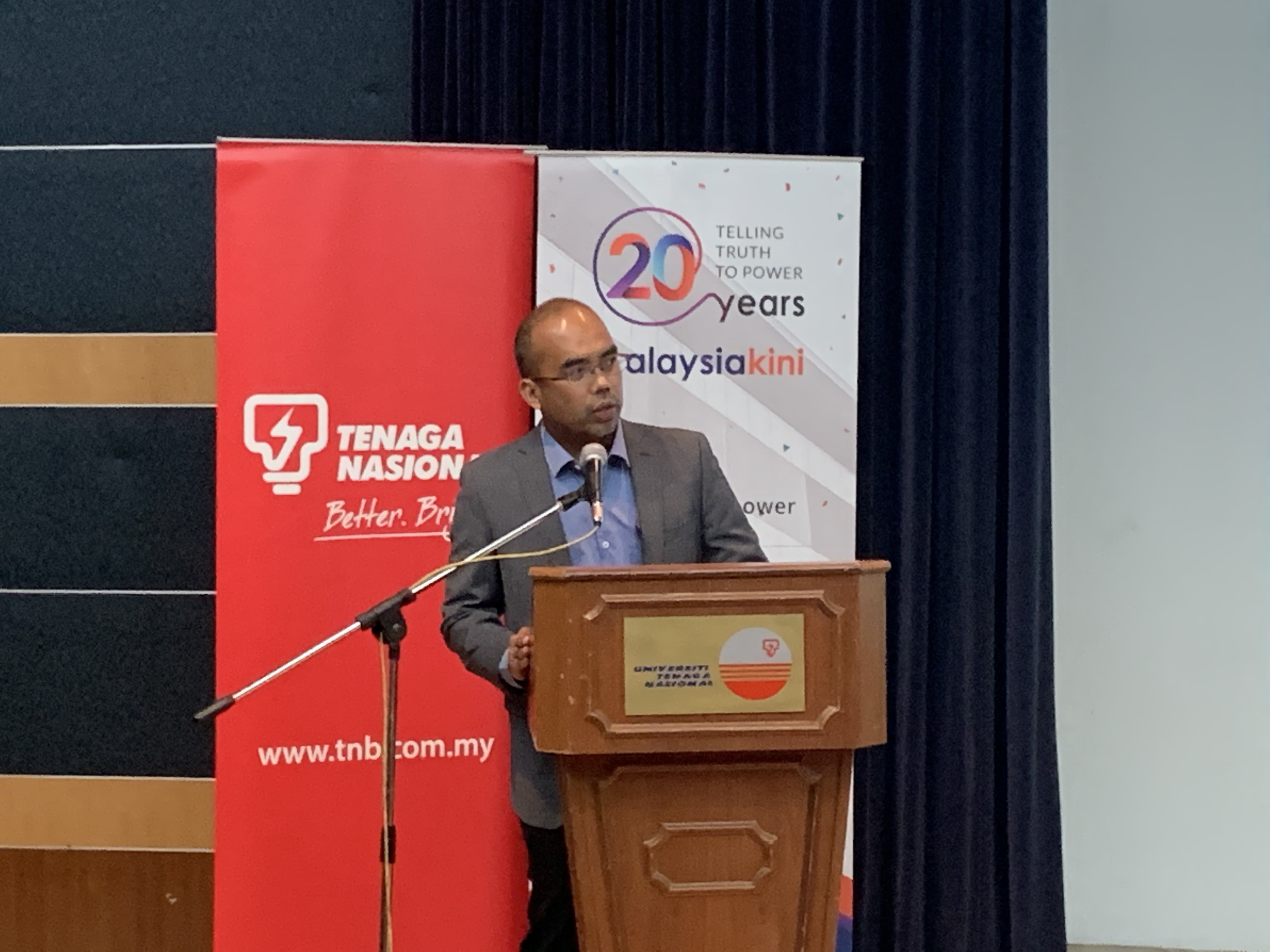 This event was strongly supported and pushed by TNB with the desire to drive conversation on policies with regard to green energy and increase awareness and involvement among youth. Preceding this event was a Green Energy Survey that was launched and conducted across all Malaysiakini platforms in the languages of Bahasa Melayu and English with the purpose of assessing and gauging public knowledge on renewable energy in Malaysia. After a successful run of more than 6,000 survey takers across the country, the results were tabulated and taken into consideration across two panel discussions that were held at Universiti Tenaga Nasional, Putrajaya – the Energy University.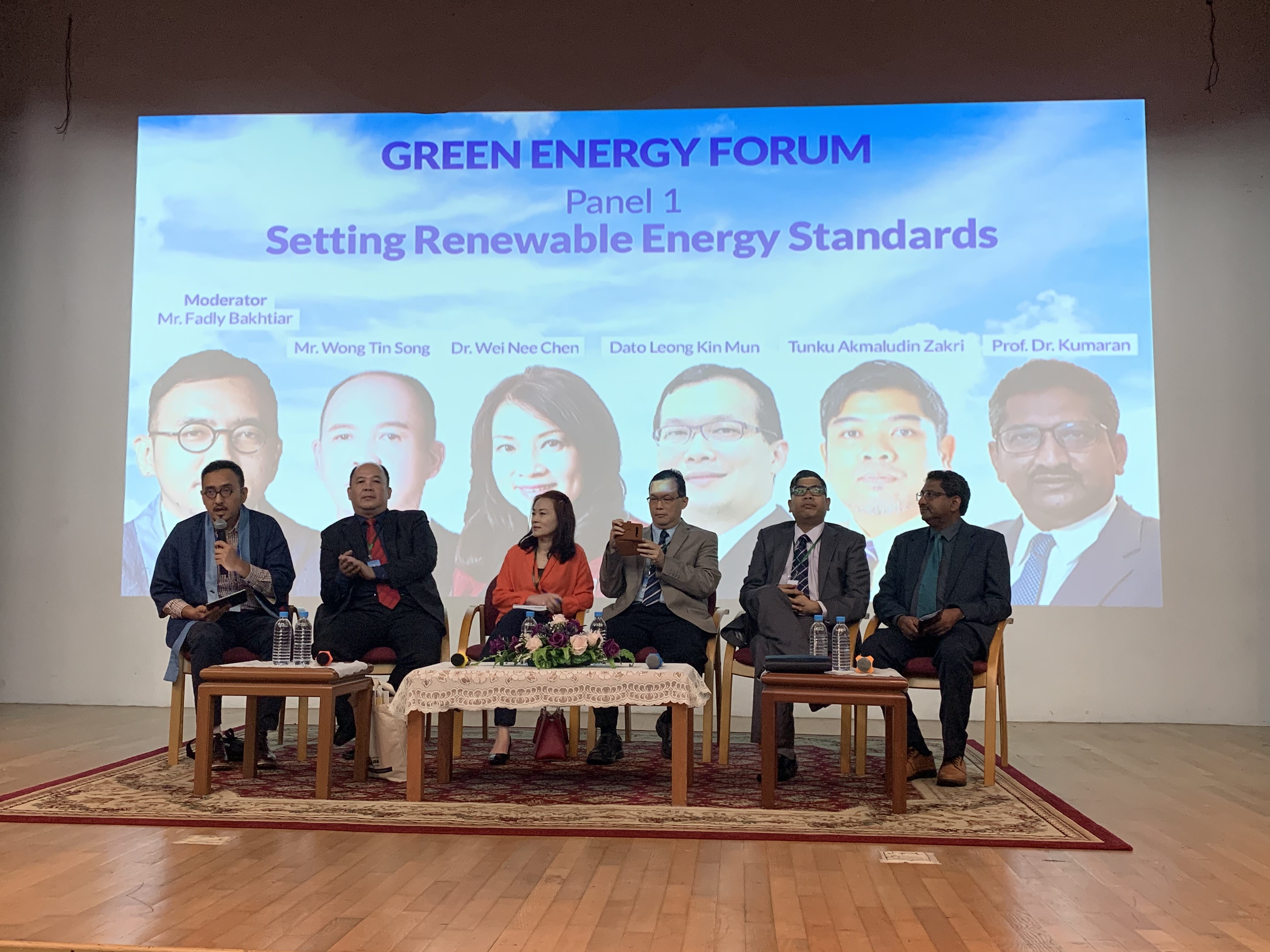 Malaysiakini, along with the support of a distinguished and varied gallery of associations that included TNB, Malaysian Biomass Industries Confederation (MBIC), the Malaysia Small Hydro Industries Association (MASHIA), the Malaysian Photovoltaic Industries Association (MPIA), the Economic Energy Environmental Sustainable Club of Uniten, the 3ESC, Xiamen University and EcoKnights, managed to successfully host a forum to raise awareness amongst the youth, seasoned industry representatives and the general public.
The day began with a refreshing Green Energy pledge recital that was led by the student 3ESC Club of Uniten and had taken the liberty to accommodate everyone in attendance in the auditorium. Having pledged to make significant efforts in bettering the environment through immediate actions, the Green Energy Forum was off to an enthusiastic start. This was followed by a welcome address from En Ahmad Nizam Hassan, Chief Technical Officer of TNB Energy Services (TNBES) the subsidiary TNB company that has introduced renewable energy and that TNB is actively promoting through solar panels and Large Scale Solars (LSS).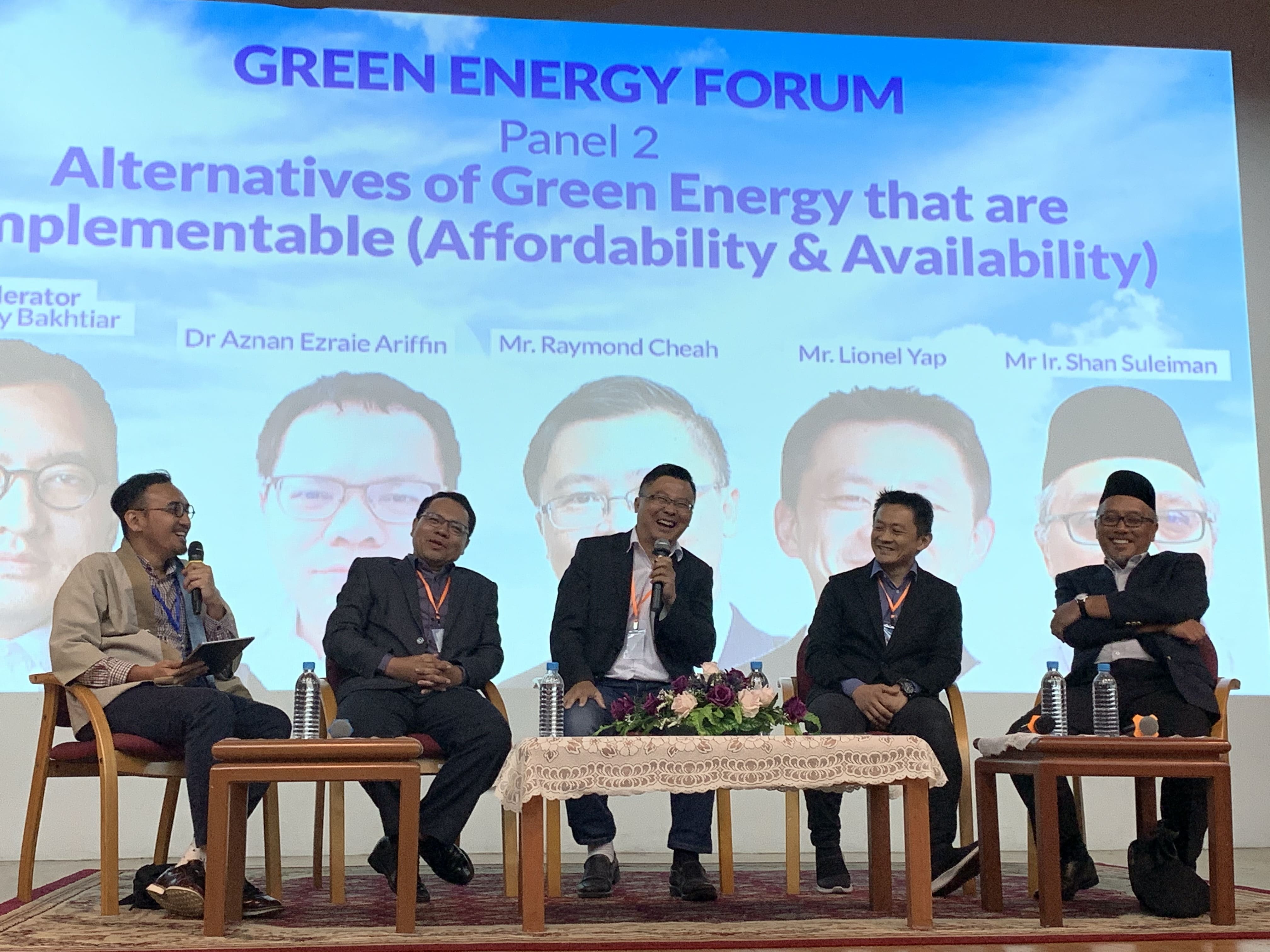 Two panel discussions on the topics of "Setting the Renewable Energy Standard" and "Alternatives of Green Energy" respectively were then moderated by the Programme Director of EcoKnights, Fadly Bakhtiar. EcoKnights is an environmental organisation that serves the needs of all stakeholders towards mainstreaming sustainable development in Malaysia through environmental interventions.
The panel discussions were greatly conducive; great content and exchanges were made amongst the likes of MESTECC, SEDA, MBIC, MPIA and UNITEN in the first discussion and then TNBX, Green Lagoon, MASHIA and MPIA in the second. Progressive and critical questions were also raised during subsequent Q&A sessions that surmised that much work is still required of Malaysian corporations with their directions towards a cleaner and greener Malaysia.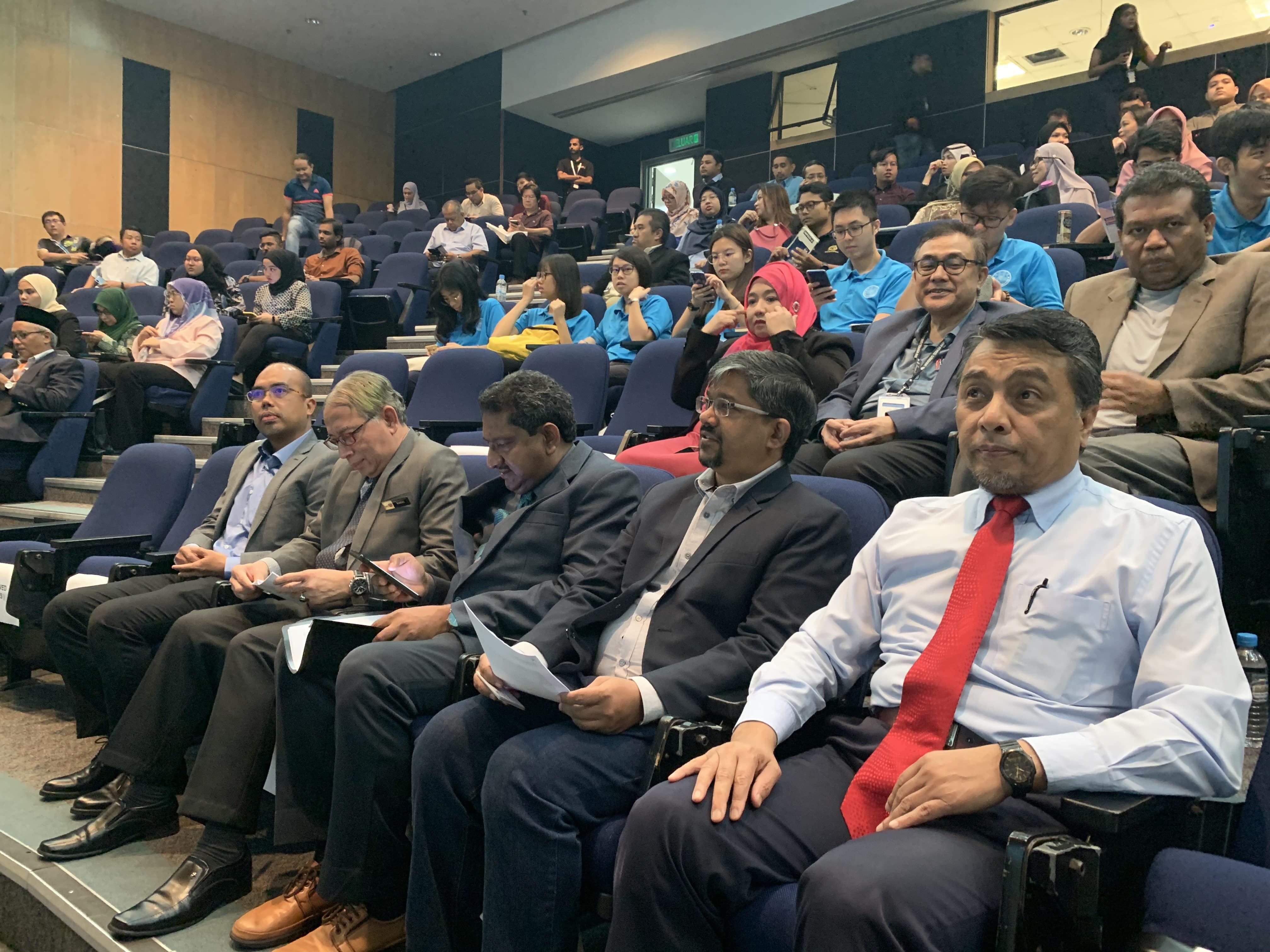 In a nutshell, Malaysia has been making significant progress in becoming a greener country. We still have a long way to go, however, and just as Rome was not built overnight, there needs to be persistent effort in achieving our renewable energy target per the Paris Climate Agreement of 2015.