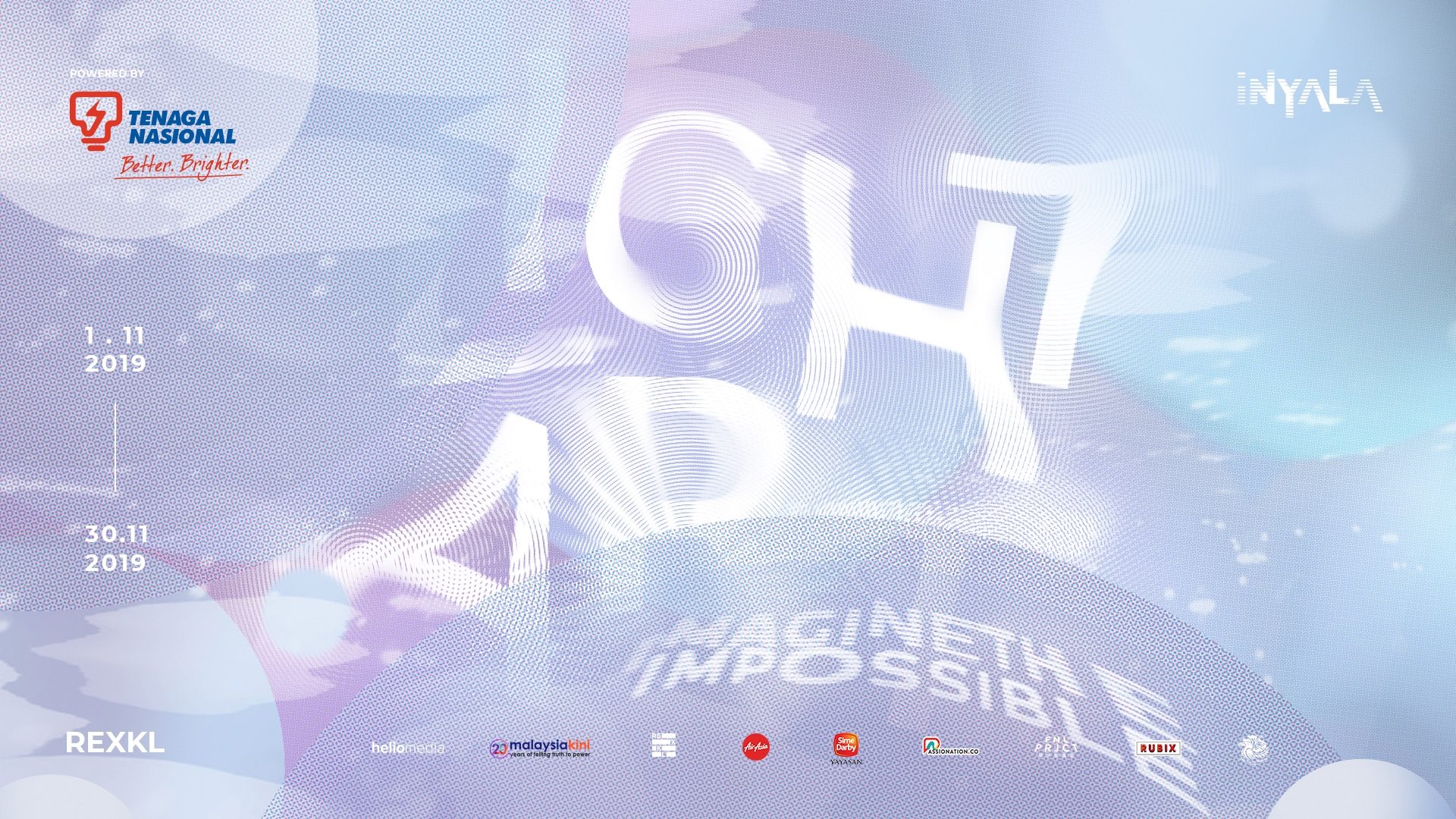 Imagine the impossible with iNYALA
Be a part of Malaysia's first interactive light art exhibition – iNYALA, a showcase of imagination when dark and light intersect.
iNYALA is Malaysia's first interactive light art exhibition to celebrate the interconnectedness of creativity and innovation, bringing imagination to possibilities through immersive art, technology and visual-sensory experiences.
"The future of new media art in Malaysia is still at its infancy stage despite having a pool of aspiring talents and artists from a wealth of cultures, backgrounds and abilities. We are all eager to explore, experiment and contribute to the creative industry. iNYALA aims to be the platform to bring the industry professionals and aspiring talents together to open the public's mind to imaginations – how it can be realised with technology and creativity, at the same time going deeper to explore the possibilities of turning the installations to becoming applicable solutions to solve issues in the society," said Helios Loo, Founder of iNYALA.
Helios further commented, "the iNYALA 2019 edition combines technology, art and human interaction to give a sense of how art can be playful yet informative, innovative and borderless. It aims to pave the way that art and creativity could take in the future too. Sustainability and preservation of the environment are one of the core messages of the exhibition, we hope the visitors will be able to learn about this through our installations which are created with energy efficiency in mind and highly reusable items."
With a curatorial accent of Imagine the Impossible, iNYALA features twelve boundless installation artworks, transforming the space into a digital park inspired by nature in urban living. The interesting collaboration between art and technology not only offers visitors a whole new visual and sensory experience, it is a place for them to temporarily escape from the daily grind and enter into another realm to relax and play. Details of the exhibition are as below:-
DATE: 1 – 30 November 2019
TIME: 10AM to 10PM, closed on Monday
VENUE: REXKL
DETAILS: Free Admissions
The art installations are created and presented by students from DASEIN Academy of Art, The One Academy, MMU, Raffles College of Higher Education and UCSI University under the guidance of industry professionals.
#1: Cocoon Made Me Do It by RAMAI-RAMAI, MMU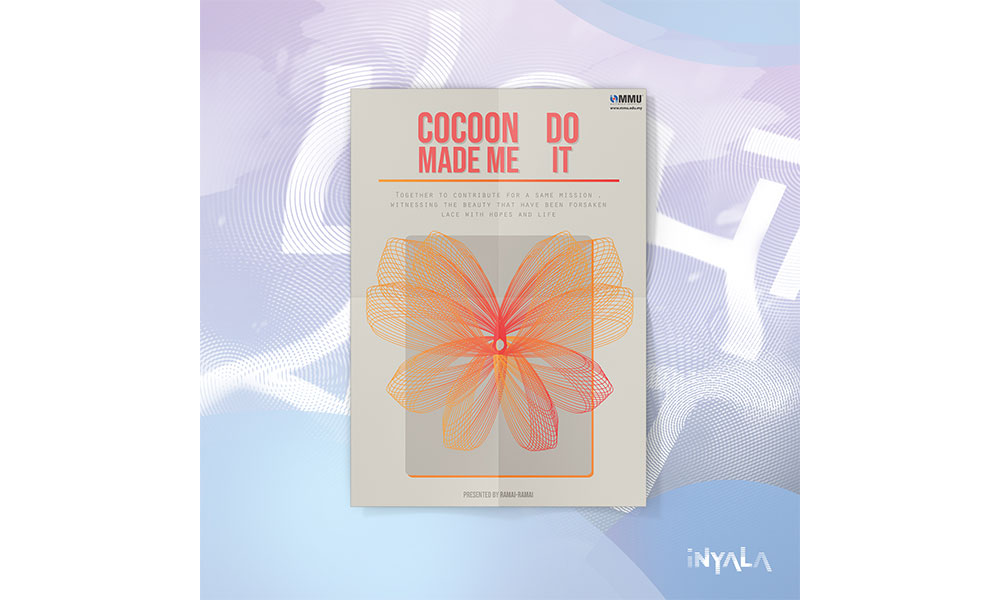 Watch a butterfly flaps its wings in a cocoon when it's powered up by a smartphone device.
#2: Digital Shui by H2O, MMU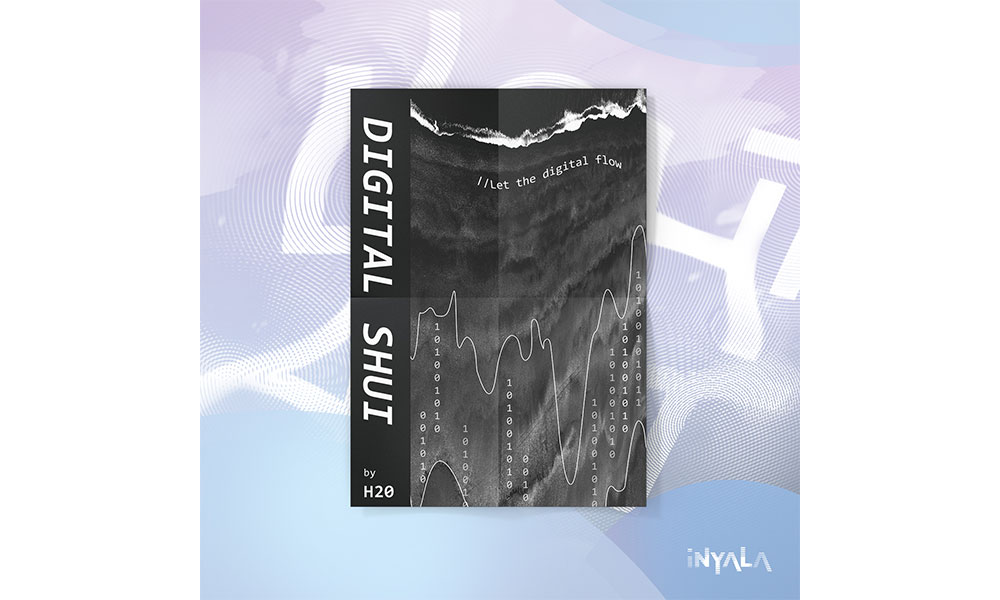 It is an art installation where the audience is able to interact with it and draw the water content from a digital water pool through their smartphones.
#3: Mindforest by CD-rw, Dasein Academy of Art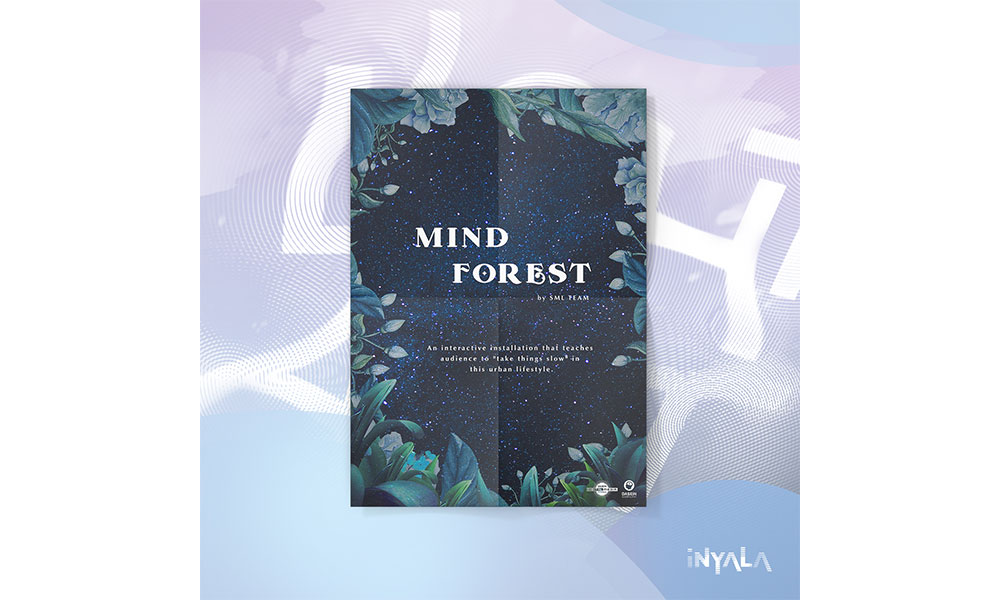 Mindforest is an interactive art installation that invites viewers to relax and watch how a peaceful mind can turn dark woods into a beautiful forest.
#4: Time Machine by Sue Ann, Raffles College of Higher Education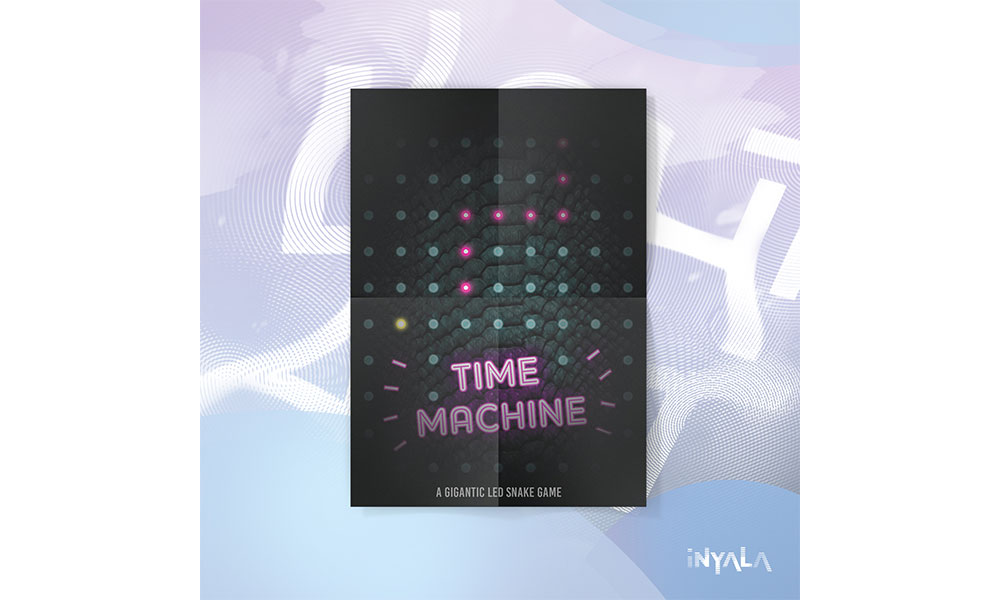 Imagine playing the evergreen monochrome phone game – the Snake on a gigantic 3D LED version sculpture instead. Named as the Time Machine, this bigger than life size game is sure to take you down to the memory lane while providing a whole new experience visually.
#5: Swing Beyond by BIMDs, The One Academy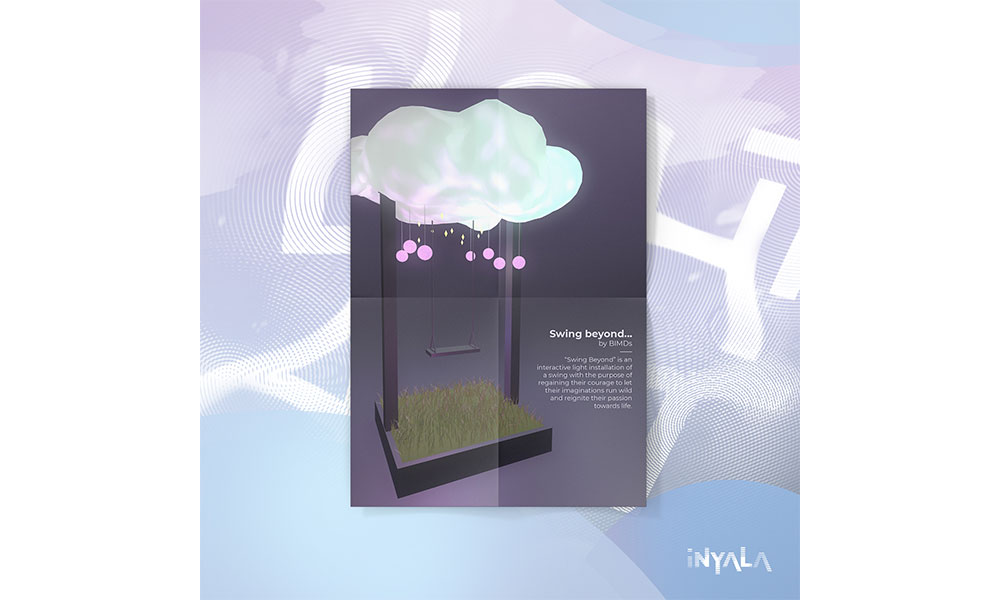 Swing Beyond is an interactive light installation which you can sit on the swing and play with it, then watch how your happiness can power up a LED cloud!
#6: Reverse Rain Box by Unison Indra, UCSI University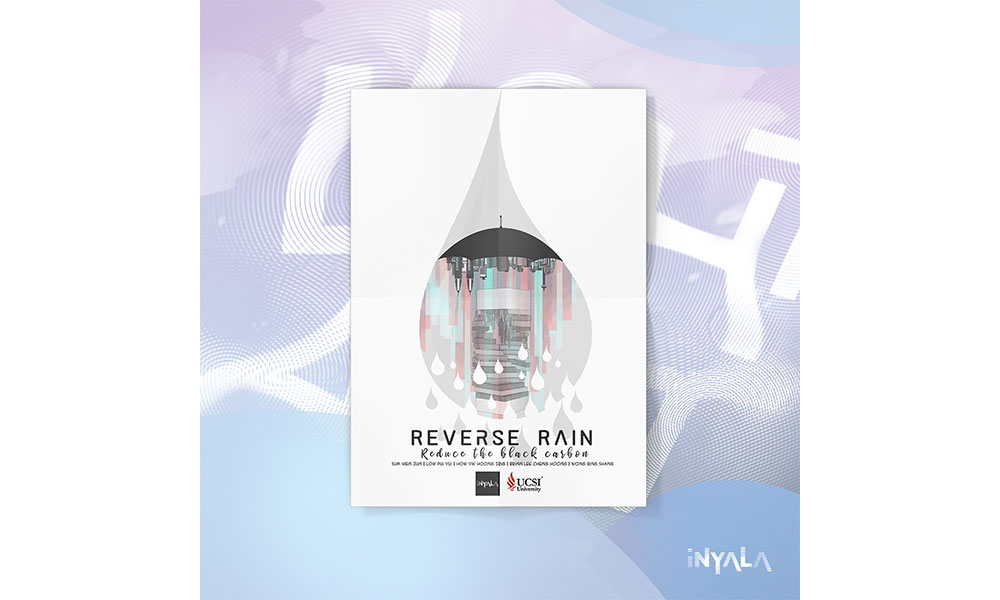 Reverse Rain Box is an interactive installation where users get to control the direction of water droplets in a box and interact with the water.
#7: Uniarea by Creaters, Dasein Academy of Art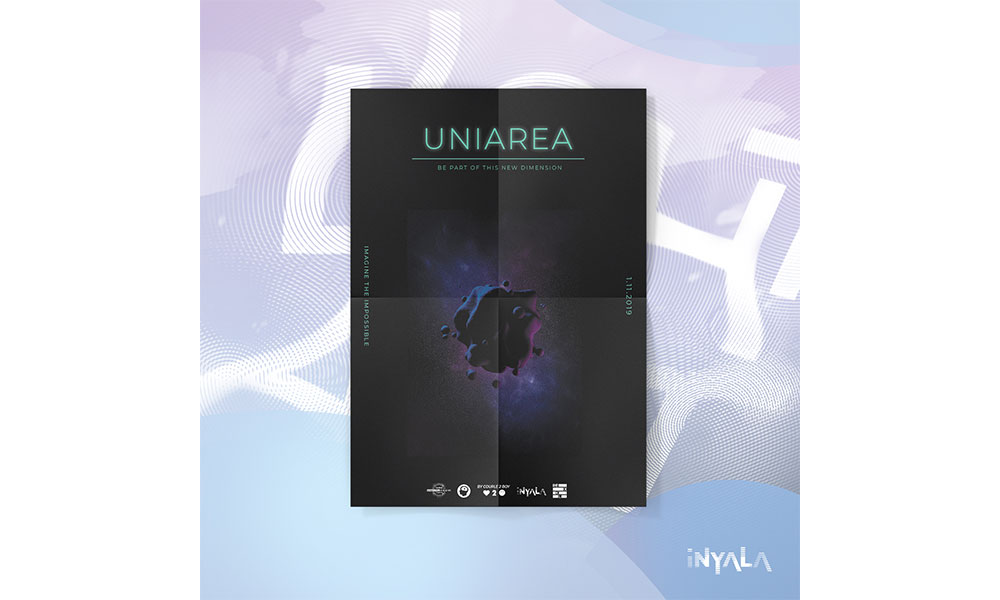 Uniarea is a networked interactive application where the audiences can create creatures through their mobile devices and watch them come to life!
#8: Icosahedron by BIMDs, The One Academy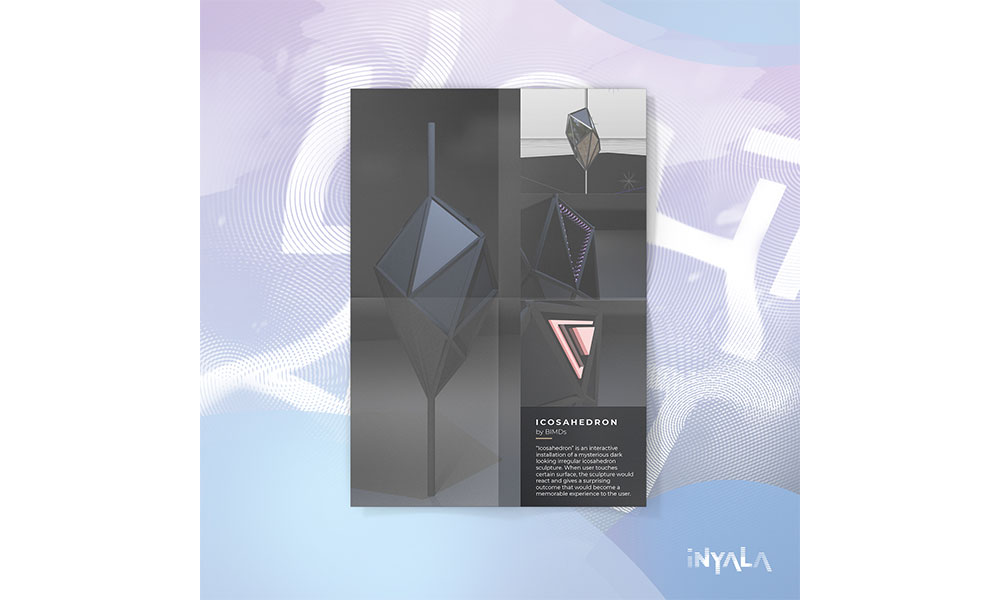 Icosahedron is an interactive art installation where the sculpture will react in real time and gives the audience a surprising memorable experience when one touches each surface.
#9: NOÉL by ODRANOÉL, UCSI University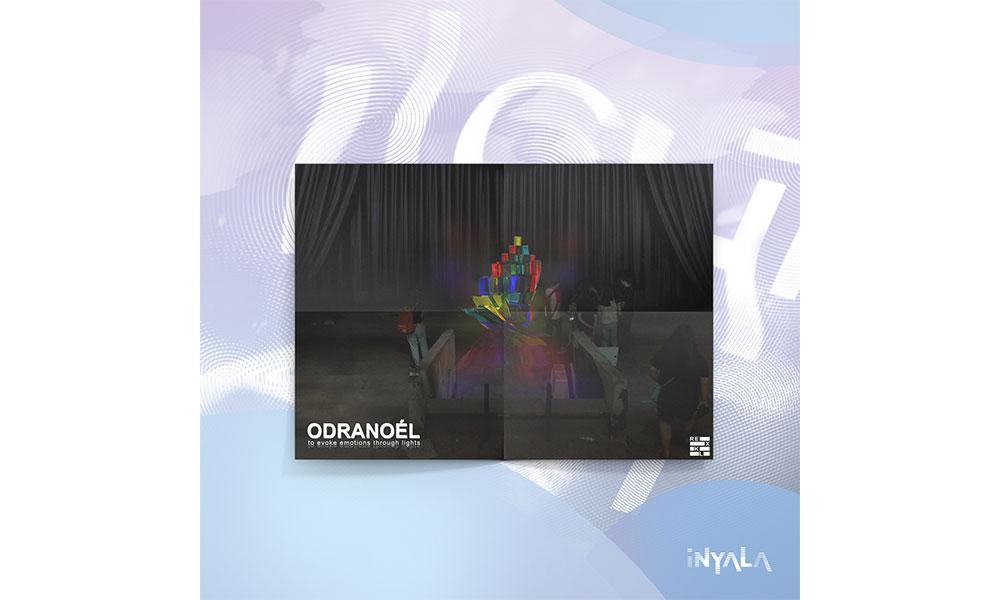 NOÉL is an exploration of space, dimension, light, colour and perception that interacts with the audience's moods and emotions.
PROFESSIONAL ARTWORKS
#1: Quantum by Jun Ong
"Quantum" is a laser-light installation inspired the notion of quantum entanglement. Having been showcased in Singapore, the installation is appropriated in the enclosed stairwell of REX Cinema. The immersive installation distorts dimension and spatial logic using an array of mirrors and a single laser source. The mirrors are planted in specific locations along the stairwell to ultimately form continuous laser paths, creating intangible three-dimensional geometries. The calculated pragmatism of the installation morphs when human circulation interferes with the laser paths as they meander around the installation.
#2: KLDCG by FNL PRJCT
The nine TV displays, supposedly to be disposed of, have been recycled to form into a huge singular display. It is an idea that came out based on the sustainability practice that iNYALA has been advocating. Nine TV displays are also coincidentally related to the fact that there are a total of nine interactive light art installations produced by the students.
#3: Spectrum by Helio
The idea of installing light strips on every step is to illuminate the space for safety purposes. To best use the material and make it relevant in the form of a staircase, the team came up with the idea to redesign the staircase to become a giant equaliser for the audience to interact with ambient music.Unlock your imagination and experience the unexpected with iNYALA this November 2019.
For further information about iNYALA, follow our 
Facebook
 and 
Instagram
 account at 
@inyala.my
, or visit 
http://inyala.my
iNYALA 2019 is organized by Helio Media and made possible by REXKL, AirAsia, Visit Malaysia 2020, Yayasan Sime Darby, Kini Events, FNL PRJCT and RUBIX.