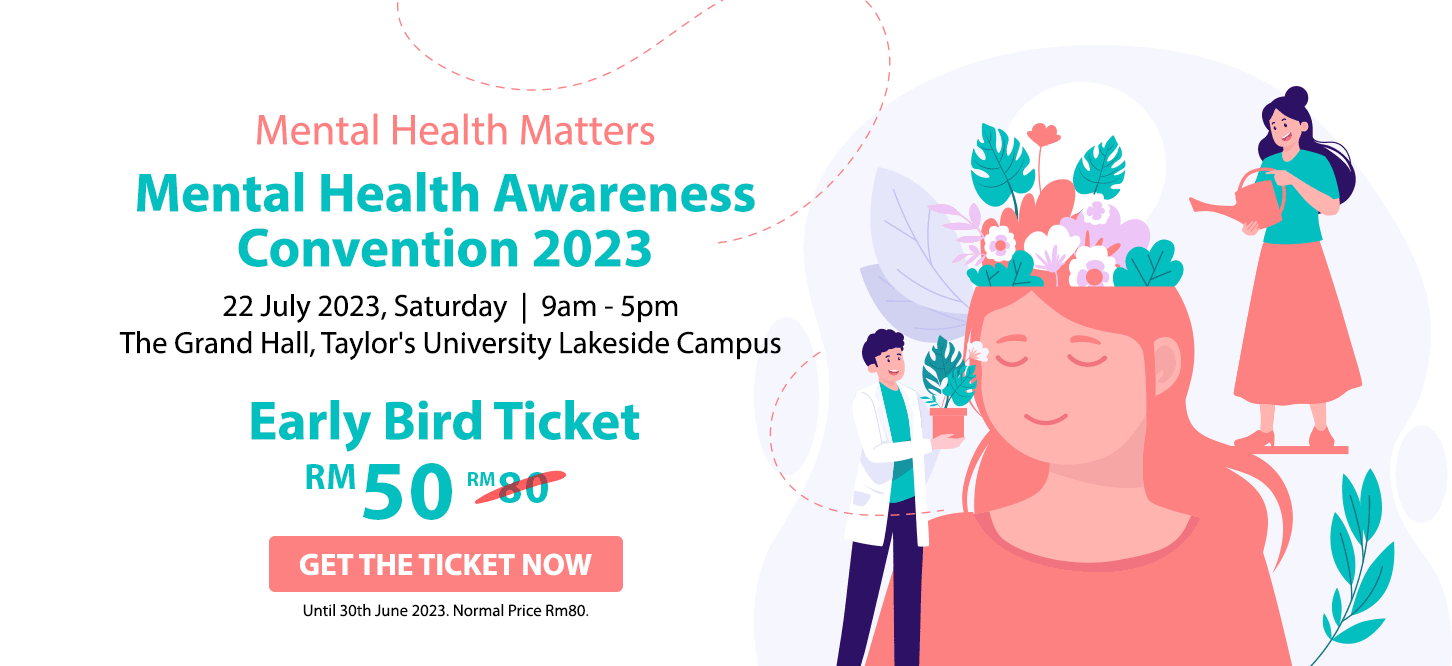 There is an increasing prevalence of mental disorders in Malaysia; according to Ministry of Health Malaysia, there has been an increase of 81% of suicide cases in 2021 compared to 2020.
This highlights how citizens and administrators in Malaysia should be aware of mental health issues among their peers and also find effective ways to give them the help they need.
The convention will be a mix of therapeutic activities, forums and panel discussions on mental health topics.
Some of the topics covered during the Panel Discussions:
The Future of Mental Health in Malaysia
Mental Health among Youth
Mental Health in Workplace
Engagement activities:
Access to Therapeutic Garden Corner
Henna Art (Free drawing)
Convention Rundown Program Convention Rundown Program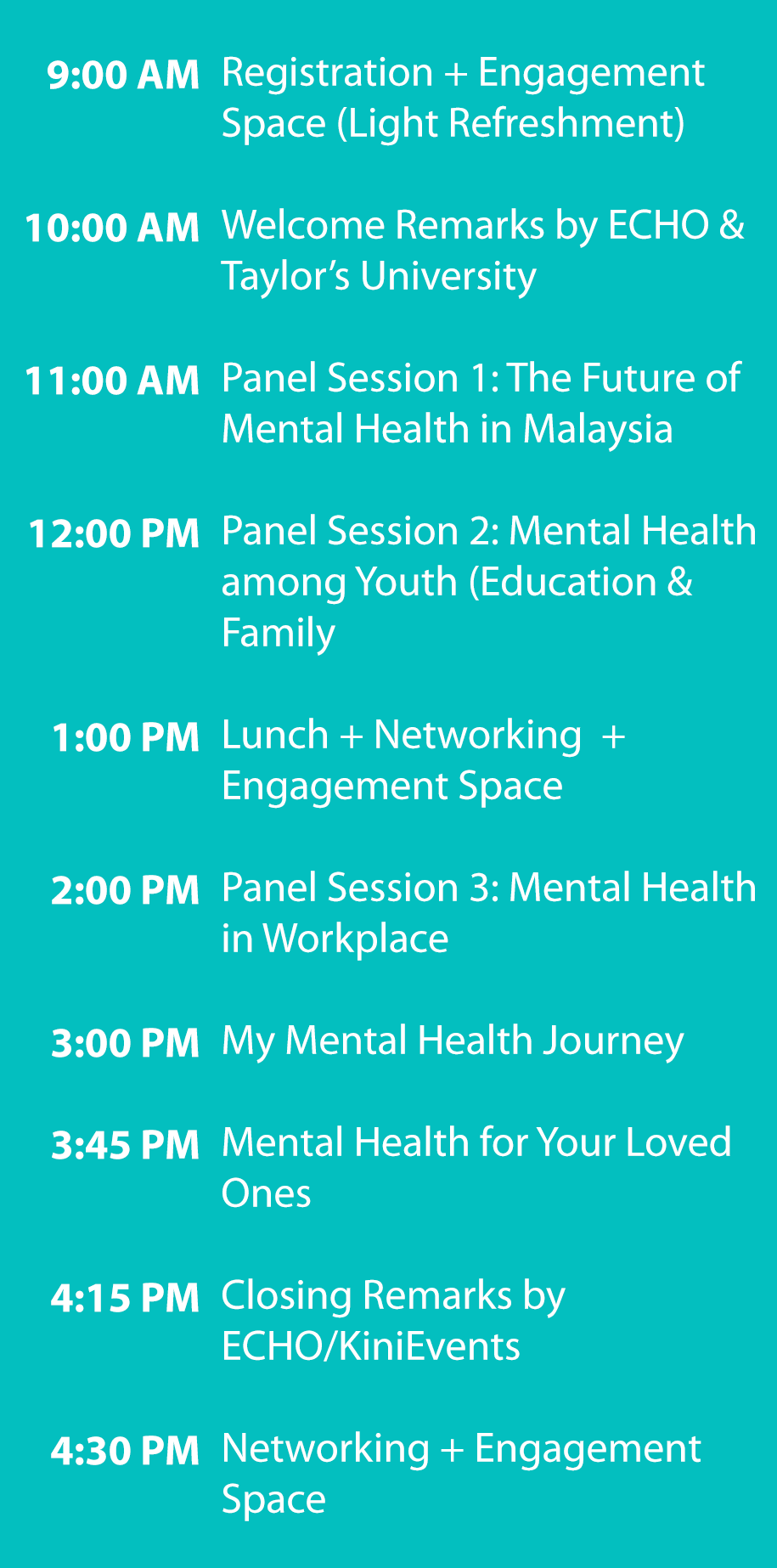 This convention will be a platform for sharing knowledge, inspiring action, and building a community of support for those who are struggling with mental health challenges.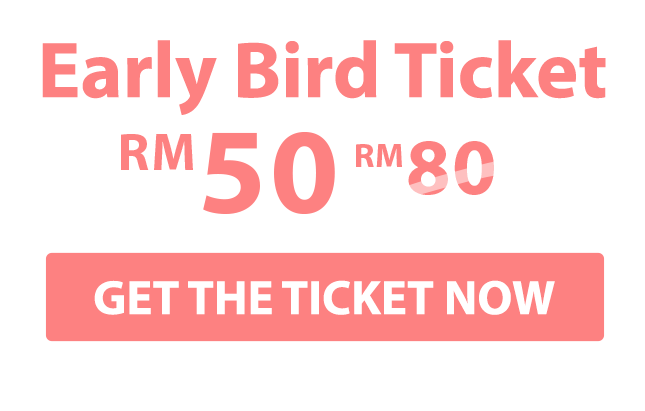 Delegates will be able to enjoy:
Access to the Convention (Free seating)
Access to Engagement Space area
Access to Therapeutic Garden Corner 
Lunch & Coffee Break
Henna Art (Free drawing)
Networking
Let's come together and make mental health matter in Malaysia!