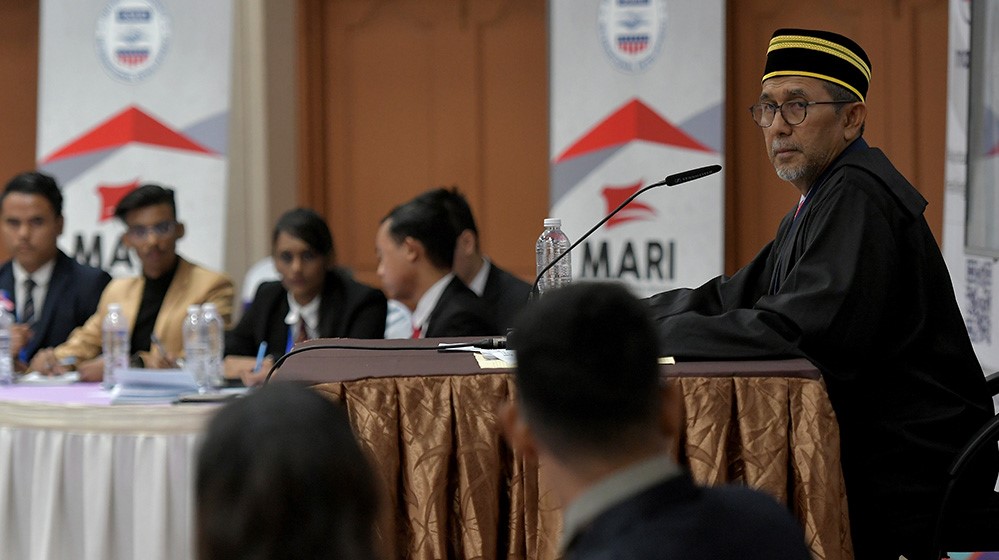 Deputy Speaker lauds debaters at Parliamentary Debathon Motion 2
Pakatan Harapan has been given five years to rule, but a good opposition is necessary to contribute ideas so that the Parliament can enact effective laws to govern the country.
This is the concluding speech by House deputy speaker Mohd Rashid Hasnon at the second series of the Parliamentary Debathon 2019 titled 'Cyber Security and Data Privacy' organised by Malaysiakini in collaboration with the Malaysian Parliament and the Education Ministry in Penang on Oct 12.
"In Parliament, we have to be fair; we give both sides of the divide a chance to debate," said the Batu Pahat MP.
"I have observed the debate tonight and I know it is not an overnight effort, all of you (debaters) have put in a lot of research into this topic," he added.
Rashid said the debate topic was timely as Budget 2020 unveiled by Finance Minister Lim Guan Eng a day before the debathon focused on digital and cyber technology as a good future investment for the country.
"It is notable that youths aged between 16 to 25 in this debate are already thinking like future leaders."
Besides Rashid (far right, below), also present at the event were Bukit Bendera MP Wong Hon Wai, who represented Chief Minister Chow Kon Yeow, Bagan Dalam assemblyperson Satees Muniandy and Malaysiakini editor-in-chief Steven Gan.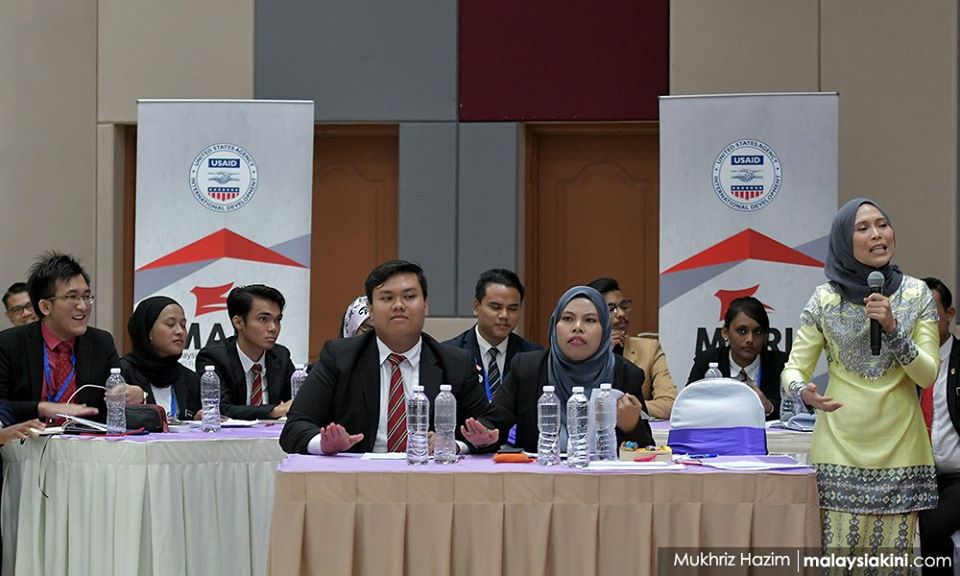 The event was broadcast live via Facebook, Youtube, KiniTV, Astro Awani, Sinar Harian and RTM.
The 'government' bench was led by Nabilatul Husna Shamsul Munir, 23, Nor Shahira Alias, 23, and Muhammad Haikal Mansor, 19, while the 'opposition' bloc comprised Muhammad Izzad Danial Yusri Izzudin, 19, Divyaanjall Loganathan, 20, and Irham Husna Mohd Nadzri, 21.
Last year, Malaysiakini organised a debate between Youth and Sports Minister Syed Saddiq Syed Abdul Rahman and former Bar Council president K Ragunath. 
The topic was 'Undi 18, are we ready?' where 2,000 students attended the event in UM.
"The Parliament has since passed the bill to lower the voting age to 18. It is now imperative that our youth be better prepared for the future by being politically literate," Gan said in his opening speech.
In conjunction with the 60th anniversary of the Malaysian Parliament and Malaysiakini's 20th birthday, the latter launched its first youth parliamentary debathon in Parliament last month titled 'Precariat workers in the Gig Economy', which was presided by speaker Mohd Ariff Mohd Yusof.
The third series of the parliamentary debathon will be held in Kota Kinabalu on the topic of 'Restoring the Position of Sabah and Sarawak'.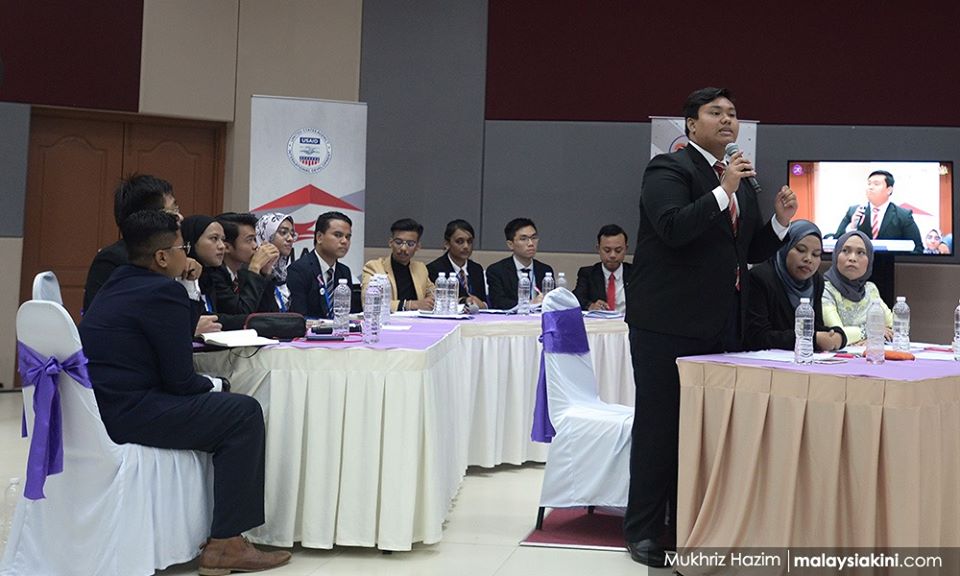 Gan said the purpose of debate is not to win but to "educate and illuminate".
He stressed that information alone is not sufficient. There is a need to act on the information that we have.
"The world has changed. Unlike before, media organisations are no longer omnipotent – they don't have complete monopoly on the dissemination of information. Social media has ended that.
"Increasingly, the question is not what the media should do to encourage a national conversation. Yes, the media should continue to play a role in facilitating that, especially in helping to build consensus in a divided society.
"The question we should ask, is what you can do? We should make it our duty to be better informed on issues that we care about deeply, issues that will have great impact on us, those around us, and those who come after us."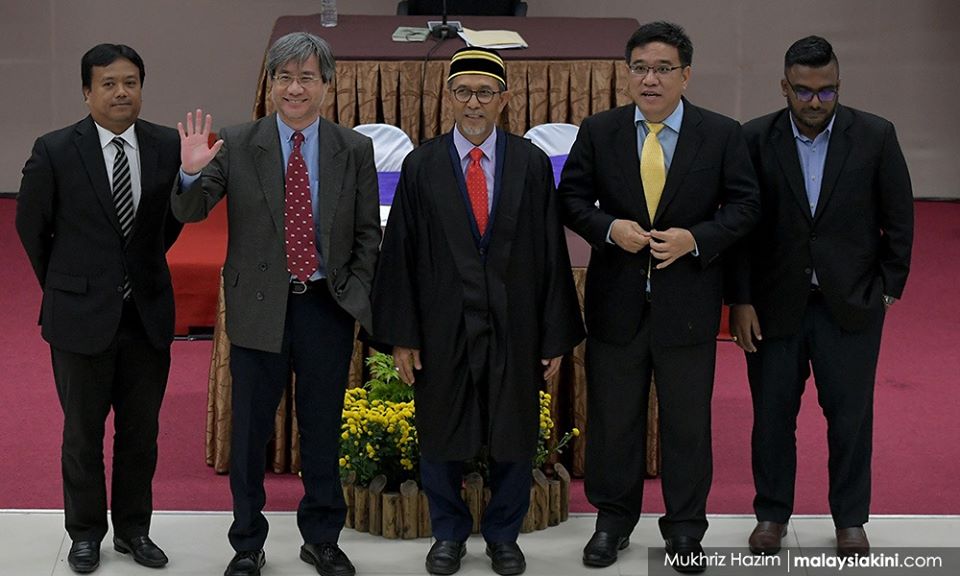 Gan added that it is our collective duty to fight hate speech and fake news on platforms like Whatsapp and Facebook.
If we do not do it, he said, others will get away with their hate speech.
"Those who don't believe that Malaysia should be an inclusive society, those who don't believe that we should respect human rights, those whose don't believe that we should protect the environment, those who don't believe that we should leave the world better than the one we inherited.
"By not countering them, we allow them to take over the narrative and make it their own. We let them dominate the national conversation."
Gan said politics is not just about "what you want but also what others want". It is about how we manage conflicts, how to change attitudes, and how to make compromises, he added.
"It is a job not just for politicians but for everybody. And for a divided society like Malaysia, it is a long and difficult process. But we must start – now," said Gan.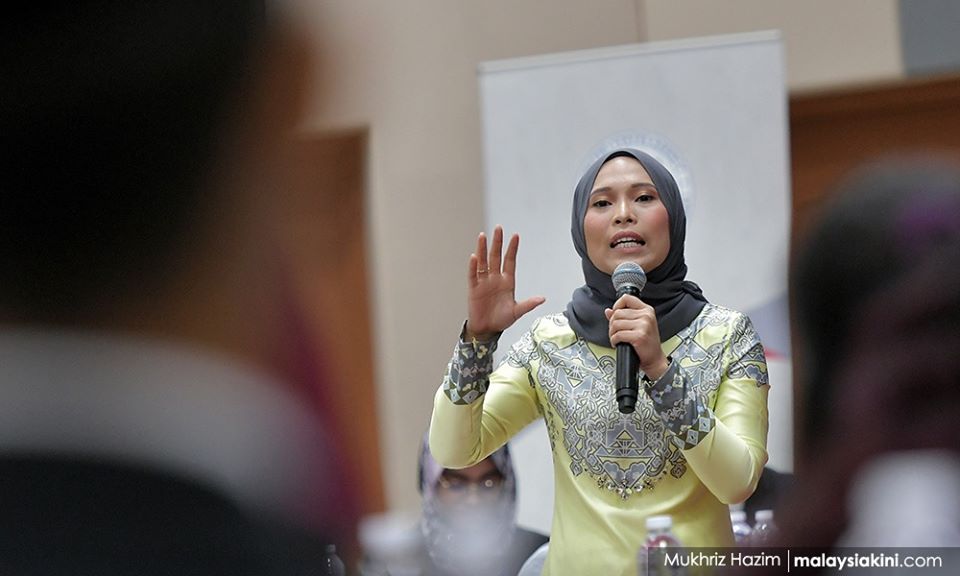 Wong said the debate topic is important as technology develops very fast but laws and public policy cannot catch up with such new developments.
"This happens not only in Malaysia but in other countries as well.
"In Parliament, there is a space right now to improve and draft the laws. And also to have the laws protect the country and its people to face the challenges of technology," said the Bukit Bendera MP. 
Form Four student Nurul Rifayah Muhammad Iqbal, 16 (second from left), was voted by the audience as the best debater.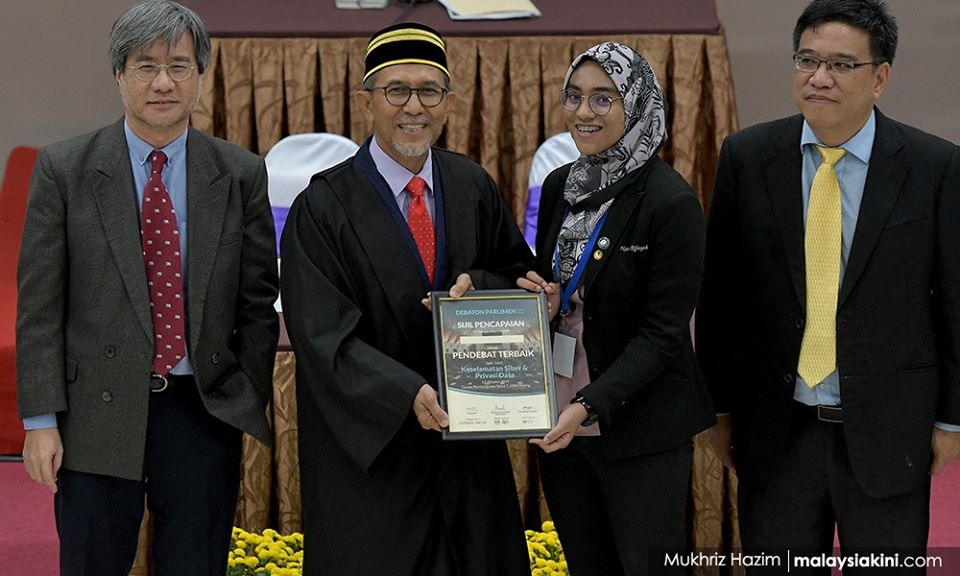 Nurul Rifayah, who garnered 380 votes, defeated 23 other debaters to win the award, which came with a lifetime subscription of Malaysiakini.
Given that she was the youngest debater of the event, Nurul Rifayah was surprised to be picked as the best debater ahead of those who were more senior than her.
"It shows that age does not matter," she said.