Congratulations, winners of LOVEMYPALMOIL90!
It was a regular Saturday morning at IOI City Mall except for the participants waiting in anticipation for the results of the Love MY Palm Oil 90 short film contest. 
The creativity of our youth was unleashed! And our judges had a tough time selecting the winners among the 72 short films submitted — view them all here. 
The contest, which ran from 15 May to 28 July 2019, was part of the year-long Love My Palm Oil campaign organised by Malaysian Palm Oil Council (MPOC) in collaboration with IOI Corporation Berhad to instil a greater sense of appreciation as well as national pride in Malaysian palm oil.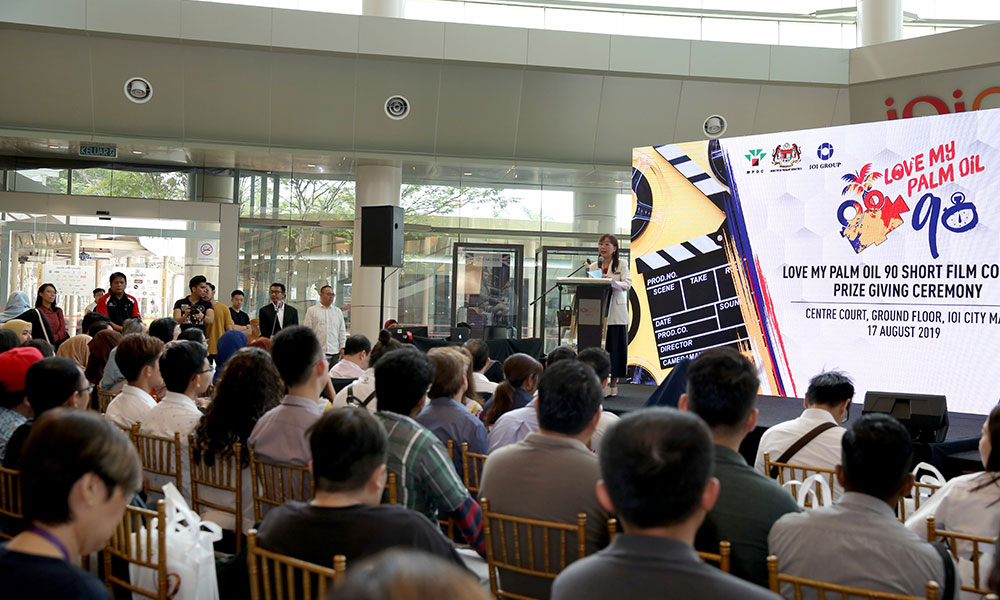 In her speech during the prize giving ceremony, Minister of Primary Industries YB Teresa Kok said, "the contest allowed young minds of our next generation to share with the nation the benefits and positive impact that palm oil have on both the nation and our individual wellbeing, through short films."
MPOC chairman and IOI Corporation CEO Dato' Lee Yeow Chor said it was an honour to witness such a great pool of young local talents who have created their most original and creative 90-second short films on palm oil. The contest achieved its target of reaching out to the mostly young and ICT-savvy segment of the Malaysian society. 
And the winners are….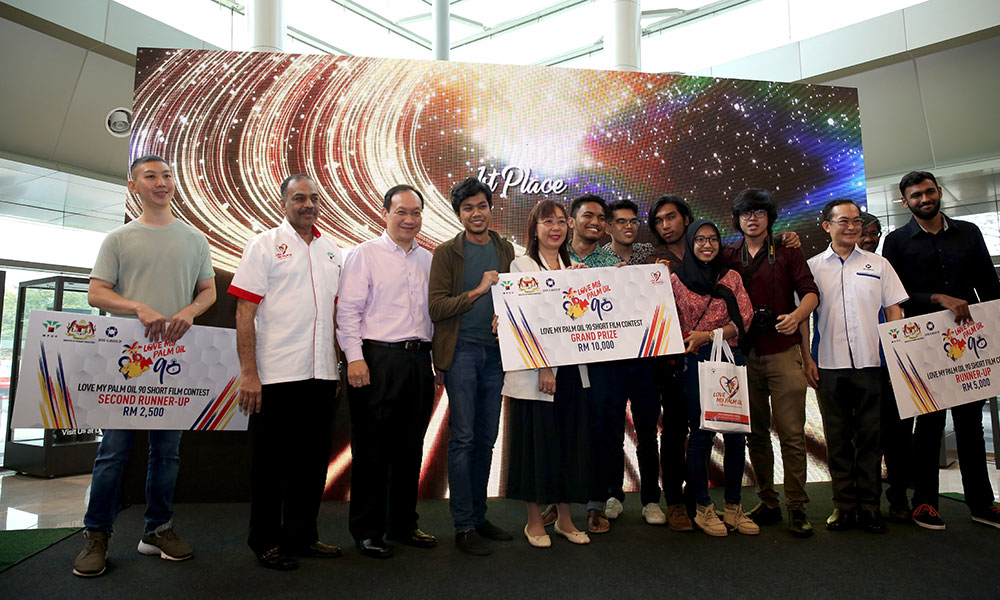 Grand prize (RM10,000): The Environmentalist by Izzudin Saedon
1st runner up (RM5,000): Earth Year 2576 by Sashvin Raj Batumalai
2nd runner up (RM2,500): Hari-Hari Seorang Pemalas by Anomalist Production
These top 3 winning videos will be professionally remade to be included as part of the Love MY Palm Oil campaign.
Special mentions: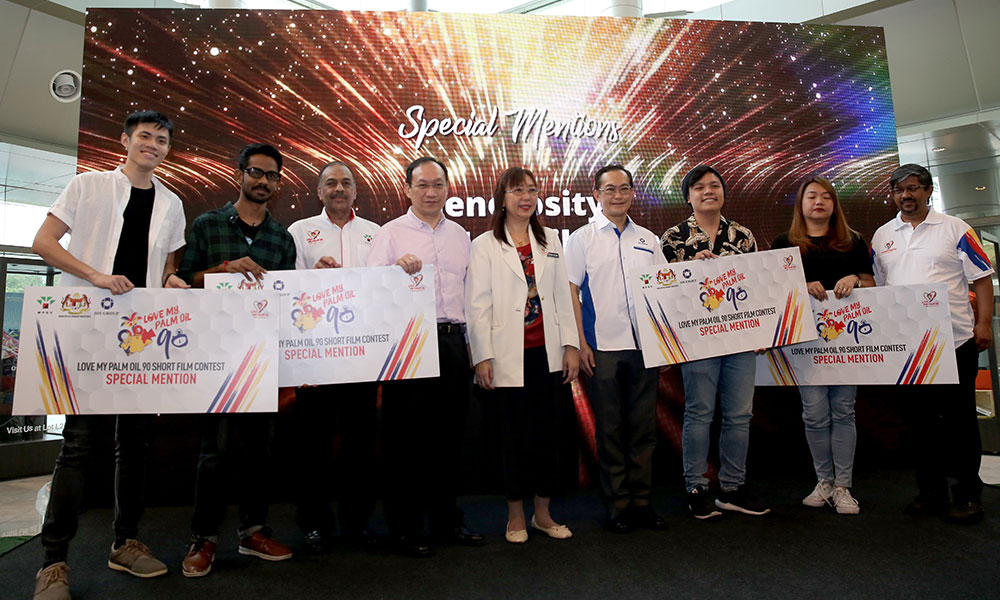 Generosity by Sivanesan Ramdass
Old Man. Oil Palm by 48hrs Liver Boomed
The Accused by Cinelens Studios 
Palm Oil Brother Nature by The Last Minute Men
"The Love MY Palm Oil campaign, and in particular this short film contest, is a great opportunity to educate the public regarding the truth about palm oil," Lee said.
Kok said the Love MY Palm Oil campaign has garnered a lot of support not only from the members of the Malaysian palm oil industry but also various organisations, associations, and chambers of commerce. 
"Their 'buy-in' and confidence in the Love MY Palm Oil campaign and what we are trying to achieve is very important in ensuring the success of this campaign. Indeed, their support and assistance in promoting this campaign have helped us create greater awareness among the general public and target groups about Malaysian palm oil," Kok said.
"We hope that the public will be exposed to the truth about palm oil and that palm oil will gain greater acceptance in the world as a nutritious, healthy as well as sustainable oil," Lee said, adding that adding that during the months of July and August, IOI Corporation also sponsored the installation of buntings and posters at various parts of IOI City Mall to highlight the various benefits and uses of palm oil.